Creative Services in Bangalore
Creative service encompasses a plethora of arena. We understand the magnanimous strength of pictures and visual objects over words. Digital marketing agencies cash on this aesthetic appeal of the visual attraction to increase traffic to a certain website. Their job rests with making the website aesthetically rich so that it attracts every eye that falls on it. Creative services involve a lot of strategies with respect to graphic design, branding, typography, creative user experience etc. it deals with the aim of turning your website into a polished one. Irrespective of everything, creative services act as the toppings on other SEO services. But its value is never undermined because it is the first impression that brings new organic traffic to the website. Every digital ad agency will put more emphasis on a creative solution to your web site's user experience method. Any creative advertising agency is acquainted with this need of yours and their services will include creative graphics services. Riverhood at the same time puts additional services and methods to take you to the top of Google's search page.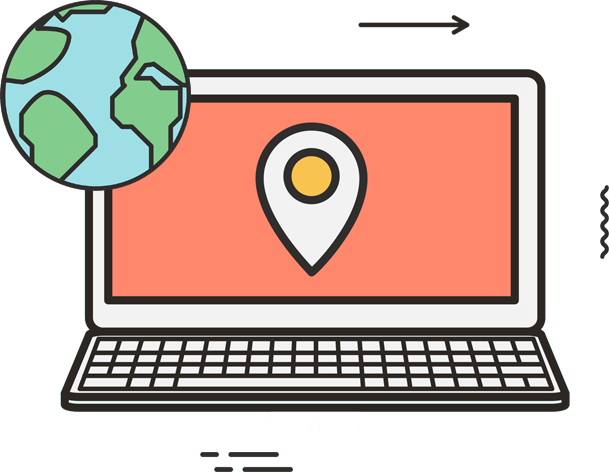 Plethora of Creative services
• Communication & Branding
Under this service,fall all the branding and graphic design services available. The exquisitely expert team of Riverhood excels in the creation of engaging digital and print designs.
• Corporate Videos
Corporate videos are professionally created videos with the purpose of fetching more business by providing creatively designed knowledge about the workings of the company. Through these videos, people come across your brand in the visual perspective.
• Creative Print Design
Our creative strategy and planning will work upon print designing leading to better brand management. Our creative professionals will keep your print advertising simple yet catchy so that your brand gets noticed everywhere.
• Photography & Videography
The team Riverhood provides in-house and on-the-location studio facilities. Regarding photography and videography, we are always helpful with all the amenities required in professional support.
Creative Services for Business
No business thrives without creative ideas. It is the stepping-stone to future success and growth. Creativity refers to a new idea that inspires a unique imagination and visual appeal. Such is the importance of creative services that every business strives to invent ideas that are innovative and unique by nature. From logo designing to graphic designing, from product launch to event coverage, creativity has become the need of the hour. Creative services are that part of digital marketing which deals with brand management. It increases the visibility of your brand on social media. It believes in communicating the excellence of your brand using designing. Everyone feels overwhelmed with aesthetic appeal. For your business to grow, you need to provide that appeal to the eyes of the beholder. Unless you achieve that, you will definitely lag behind in business. To help you with digital marketing you surely will need to visit the best design studios. Once you achieve that creativity on your website, your business will thrive the way you want. As per some survey brain read Visual content 60000 faster than text content. So that Visual content is easier and quickest way to deliver your message. Most of the businesses promote their products and services using infographic, banner ad, videos on social media to get more and quick attraction. Even visual content and graphic remember in brain for a long time.
Important Tools for Creative Services
The tools in creative services are many. Apart from providing high-quality images, there are many tricks and tools to achieve a visually optimized website. It sometimes involves simple editing like making the headlines bold. Providing nicely created illustrations for designing a single page is what creative service deals with. In making videos, you will need expert professionals to boost your business. From designing and recording the corporate meetings to beautifully orchestrating your glamorous show, a creative marketing agency like Riverhood can help your business grow immensely.  As a creative advertising agency, Riverhood will design your product launch or any thematic event you request. As the pioneer in creativity in the arena of design agency, Bangalore boasts of its creative agency that has expertise in creative design. We also provide event coverage and product shoot.
Prospects of Creative Services in Indian Market
Creative Services have become a great concern for businesses in India. Businesses are investing in polishing up their first impression in the digital world. It has become impossible to prove your digital presence without floating an engaging and beautifully crafted website. In the absence of any company representative to welcome the visitors warmly, the website does it all apart from providing all the details of your business. Indian financial market is witnessing a steady growth for the last few years. The government has taken some dynamic steps to clear up the moss gathered in the financial sector. In the era of digitization, businesses will not progress much without a website or a presence in social media. So, businesses are keen on floating their own website. Many new start-ups are being launched solely on the basis of amalgamation of technology and finance. In such a situation, there will be tough competition between the businesses. In the pursuit of achieving an upper hand, companies will rely on web designers who would make their website user-friendly and look great.
Creative services work on many different levels. It might be as simple as putting a creative headline on your page or it might be as complex as the details in graphic designing. No matter what you do, you need to win your visitor within a few seconds. Whatever your first impression will be, you will garner visitors accordingly. Images speak more than texts. Definitely, we need the text. But why one would go through the texts, is actually decoded through the images you put. So, a brand design agency will put high-quality images that are engaging and relevant at the same time. 
Riverhood is the Best Choice
Riverhood is the best creative advertising agency that takes care of your brand management. Riverhood has the richness of expert professionals who are creative and believe in finding out a creative solution to your brand management. Riverhood being the best creative design agency, can garner a lot of organic traffic to your website. Our dedicated professionals take strenuous effort to take your website to the top. Our clientele base stands as the embodiment of excellence and creativity. It makes us top the list of the best creative agencies in India. Riverhood is one of the creative solution in India, Bangalore because of the service our team offers. We take a dedicated effort to align our services with the business goals of yours. Our creative services include all the aspects concerned with digital marketing. Be it logo designing or event coverage, Riverhood will hold your hand through ups and downs. We take the responsibility to push you to the top with the help of our highly creative team. Our skilled professionals take great consideration of your business ideas and principles and then decide on strategies in compliance with future goals. As one of the creative ad agencies in Bangalore, Riverhood has managed to transform the digital arena of marketing and developed strategies for brand management. Our specially engineered strategies have been provided to some of the best-growing companies in the market. We would like to extend our services to fulfill your dreams and business goals. Our team will be glad to have you on board and work for the betterment of your brand. Our momentous services will replace your worries with rejoices because, with us, you will need no further intervention
Tell Us About Your Project